A New Dawn in Eye Care Services
Unparalleled patient care offering vision correction procedures
in a relaxing and caring environment.
Ready to clear up your vision with LASIK Eye Surgery?
Let Precision Eye Institute meet all your eye care needs and exceed your expectations.
Contact Precision Eye Institute today.
The doctors and staff at Precision Eye Institute believe in providing patients with the utmost compassion and respect while utilizing the most cutting edge technology and treatment techniques available for the best eye care and vision possible.
Precision Eye Institute is one the fastest growing and progressive eye care facilities in Florida. We are a medical specialty practice which can evaluate and treat many eye conditions, including but not limited to; dry eyes, allergic, bacterial or viral eye infections or reactions, spasms of the eyelids and face, cataracts, Macular Degeneration, Glaucoma, and Diabetic Retinopathy.  If you are an adult 65 years old or over the American Academy of Ophthalmology recommends you should have an examination performed by an ophthalmologist every 1 to 2 years as the incidence of unrecognized ocular disease increases with age.
Our entire practice is trained to put the patient first and treat you like family.  We accept new patients daily and can see urgent medical conditions the same day in many cases. 
Precision Eye Institute is proud to offer the only eye care facility in East Central Florida with an in-office surgical suite that is certified by the American Association for Accreditation of Ambulatory Surgery Facilities (AAAASF).

BOTH medical insurance and Vision insurance plans (VSP and EyeMed) are accepted for office visits and we work with self-pay patients as well.
Visit Us: 303 N. Ridgewood Ave. Edgewater, FL 32132
Visit Us: 424 Luna Bella Lane - Suite 127, New Smyrna Beach, FL 32168
Visit Us: 2638 LPGA Blvd.(Publix Plaza), Daytona Beach, FL 32124
The Latest News & Updates from Precision Eye Institute
In his first year of performing eye surgeries a decade ago, Edgewater ophthalmologist Dr. Orest Krajnyk encountered two facts of life he wasn't taught in medical school.
Read More »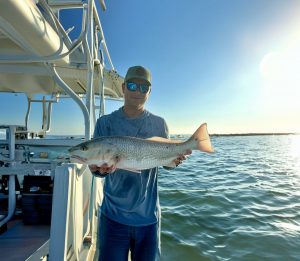 Optometrist in New Smyrna Beach Protecting your eyes from the sun's harmful rays is crucial for maintaining good eye health. Sunglasses play a significant role
Read More »